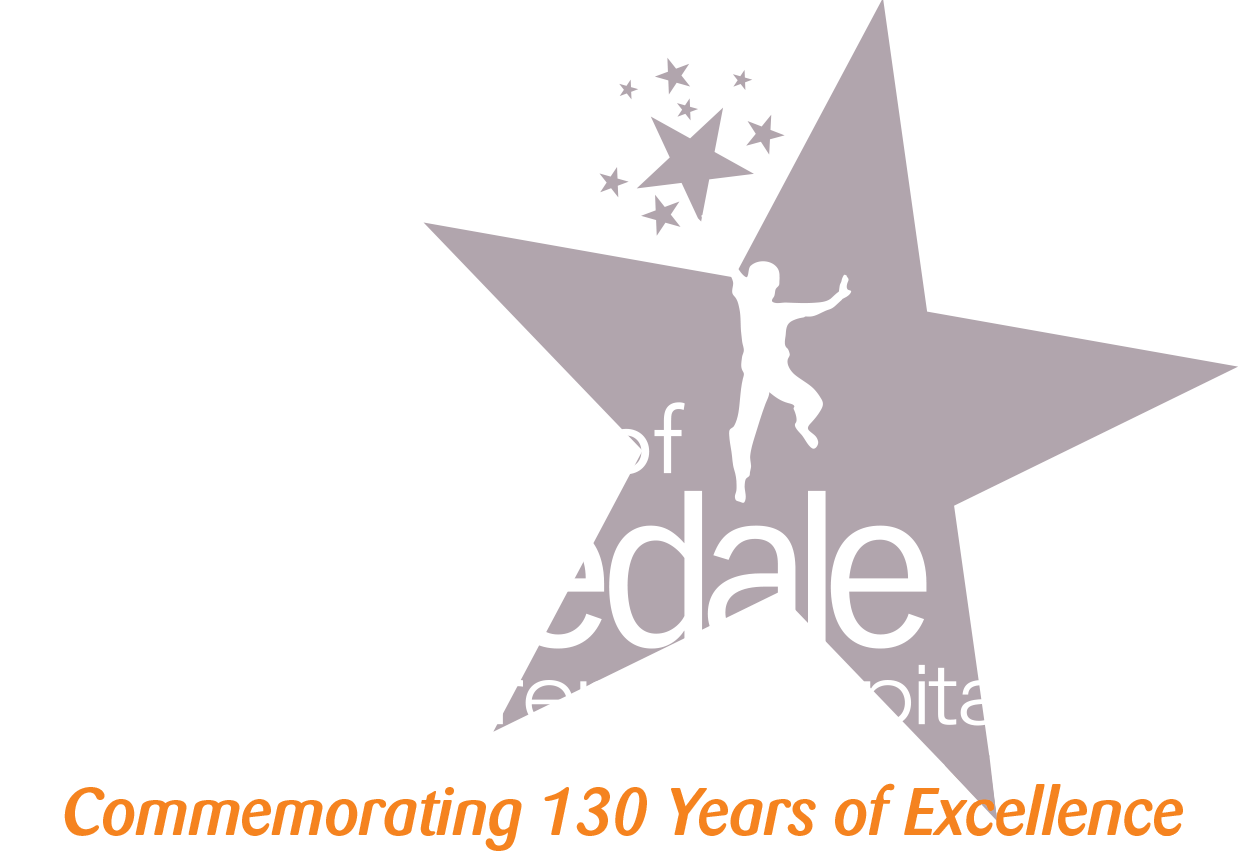 ---
(Click images to view bios)
---
Former Chairman, PVH Corp
---
Senior Portfolio Manager & Managing Director at Neuberger Berman
Blythedale Children's Hospital Former Board Chair, Trustee
(Click right and left arrows to browse)
---
Faith, Justin, Alison, and Joshua Pedowitz
Sue and Edgar Wachenheim III
Neuberger Berman and The Bolton Group
Veronica and Jim Baker
Kim and Larry Motola
Lance Wachenheim
Anonymous
Tina and Jeffrey Bolton
Tim and Mary Evnin
Michele and Larry Levine
Scott Levy and Cynthia Paul
Donna and Marvin Schwartz
The Mission Moment portion of the Celebration of Blythedale is an important opportunity for Blythedale supporters to invest in and help fund a designated service or program at the Hospital.
Mission Moment typically takes place in-person the night of our event.  We take time to highlight vital programs at Blythedale and explain how philanthropic support makes a positive impact on our children. A professional auctioneer then encourages attendees to pledge their support for this year's spotlight initiative.
These are challenging times, and we know that not everyone can join us in person for this important evening. So how can you help? Please consider making a gift to the Celebration of Blythedale Mission Moment.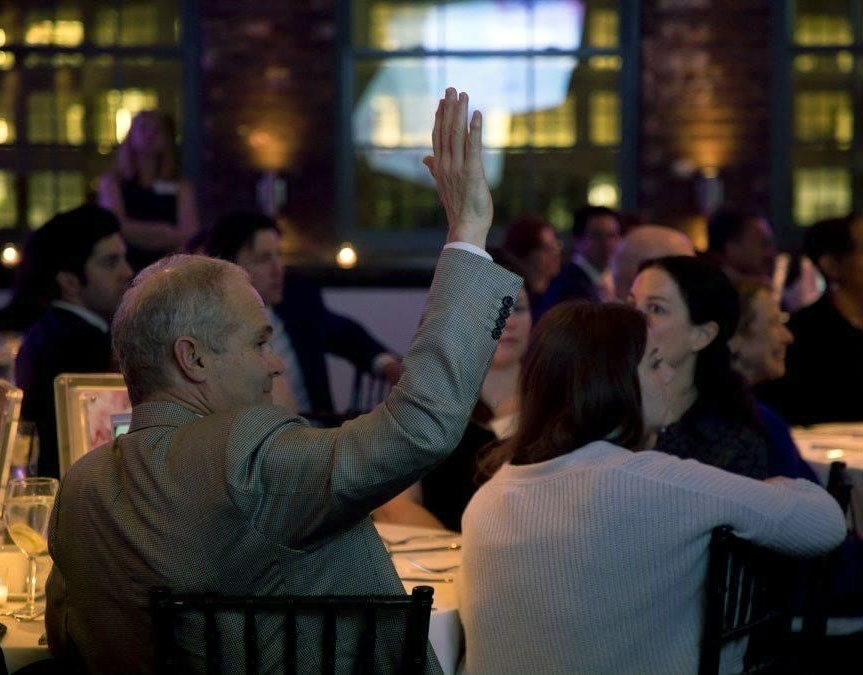 This year is more important than ever. Your gift, plus those made by other generous supporters both before and during the event, will help us achieve the $500,000 goal needed to support our Day Hospital Program this year.
If you would like to make your gift to the Mission Moment now, please click here. 
The Robert Stone Day Hospital at Blythedale Children's Hospital offers a specialized program for children who are able to live at home, but still require a level of medical and/or rehabilitative care that cannot be met by their school or a community outpatient program.
Children admitted to the program receive daily medical supervision and nursing care, comprehensive rehabilitation services (physical, occupational, speech and/or feeding therapy), and education through the Mt. Pleasant Blythedale Union Free School District (USFD). Blythedale is the only Hospital in the country with its own on-site public school district, specifically chartered to meet the needs of children with medical complexities. This highly unique medical and educational program is unmatched in size and scope anywhere in the country.
More than 150 children, from preschool through 12th grade, attend Blythedale's Day Hospital program, which provides a smooth transition back to the community and their home school district.
This year, the Hospital and School are proud to celebrate the 50th anniversary of the Day Hospital program, named last year in loving memory of its founder, former Blythedale president Robert Stone.
Your special generosity through Mission Moment will help this keystone program renew its resources and set a strong foundation of therapeutic services, creative programming, and critical educational support to help our patients face a challenging world.
Nancy and Howard Adler
Jeanne and Darren Fogel
Owen and Victoria Gutfreund
Hilary and Perry Hoffmeister
Maria Pappas
Cindy and Scott Musoff
Gillian and Peter Rittmaster
Pam and Don Shassian
Steven and Farrel Starker
Sally Strauss and Andy Tomback
Peggy and David Tanner
TD Bank
Keidan Family Foundation Inc.
Gail and Bruce Daitch
Drs. Stuart and Loren Daitch
Jeffrey and Tammy Daitch
John and Josie DeStefano
Alan and Julie Gerstein
Lendlease
Axel and Sara Lee Schupf
Paul and Carrie Sohigian
Michael Emmerman and Patricia Stockhausen
Peter and Jo Ziesing
Andre Hunter
Carl and Betty Pforzheimer
Anna Neuberger Aceves
Leo and Frances Bretter
Dr. Brett and Sharon Finkelstein
Neil Jacobs
Susan Waters and Andrew Lese
Lyn and Hank Meyers
Abby Pelton Popper
Anna Walker and Geoff Reiss
Lucy and Len Schmolka
Bonnie Shyer
Barbara A. Steiner
Frank and Betty Stern
Judith and Roger Widmann
Ava and Paul Zukowsky
Ryan McGlothin
Thomas Cassara
Carol Wolf Friedler
Len Rosenberg
Brian Case
Isobel Casel
Susan Brooks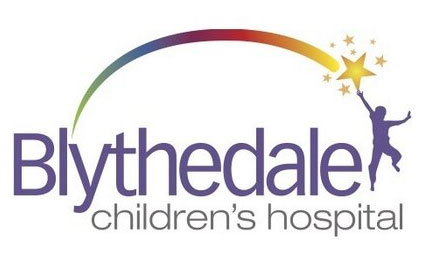 At Blythedale, children and their families are at the heart of everything we do. And with 130 years of experience, we are a nationally recognized leader in developing innovative, multidisciplinary inpatient programs to help children with complex medical needs reach their maximum potential and return to their homes and families as soon as possible.
As New York State's only independent, specialty children's hospital and one of only 14 pediatric specialty hospitals in the United States, Blythedale has the combined staff, expertise and resources – including the largest pediatric therapy department in New York State – to provide exceptional comprehensive care for medically complex children and support for their families.
Children are admitted for a variety of medical conditions, including respiratory, traumatic brain injuries, pulmonary hypertension, high tech feeding, complicated trauma, cancer rehabilitation, spinal cord disorders and genetic/neuromuscular disorders. The Hospital is comprised of an 86-bed inpatient unit, a 24-bed long-term care pavilion, and a Day Hospital program. We are the only Hospital in New York State with its own, on-site public school district.
Click Here To Learn more about Blythedale
---
For more information or assistance, please contact the Development office, at 914-831-2547 or
tfavata@blythedale.org
.